As an Interim Manager I am also glad to share my knowledge in the area of building international B2B sales with focus on the IT industry.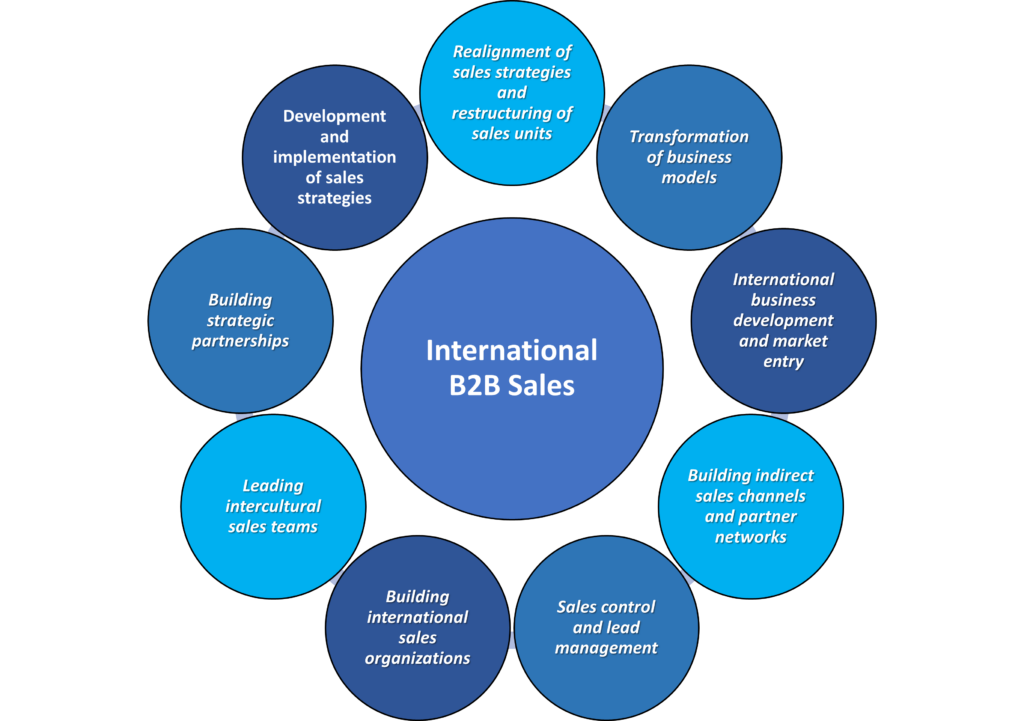 In the role of an interim manager, I can help you on an objective basis to find solutions to your challenges and implement them. Together with you, I want to create and realize new ideas for your growth strategy. As an interim manager, I can honestly assess the potential of the organization and objectively evaluate and sustainably manage internal, also political challenges. My goal is to support you in the best possible way to achieve your goals. The advantages are obvious:
I am independent and neutral towards your company, which allows me an objective view of the task.
I am integrated into the company structure, without being an employee of the company.
I am available short-term, work full or part time for the project and fill the management position only for the agreed period of time.
If necessary, I complement my know-how with other consultants in my network.
Once the task has been solved, the new management has been trained or the desired goal has been achieved, my work ends.
I have no career aspirations of my own within the company and can concentrate fully on the task.
Your costs can be planned, as the remuneration is based on a daily rate.
As a member of DDIM e.V. (German Interim Management Association), I guarantee high standards based on the quality criteria that form the basis for being a member of this association.